PICK CAFFE' CABOTO
We perform the Art of Coffee everyday with passion and experience.
Ours is an accurate work of selection among the most precious beans in the world in the name of the absolute quality of a product, which has an history and values.
The result is closed in Caboto coffee cup with a unique taste, which envelopes every mouthfeel.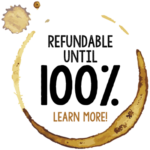 COFFEE BAR AND LATTE ART COURSES
DEVELOP AND NEVER STOP!
The Caboto Roastery is also a coffee school, where you learn an ancient art, handed down from one generation to another since Grandpa Leonardo Boero.
The formation courses of Caffè Caboto are a source of precious cues, necessary to give its own customers the means for working out the raw materials at their best and rise within a field full of competition, but rich of new opportunities.
We are talking about Basic and Specialized courses aimed at enhancing their own skills: for those who wish to stand out for style and creativity, for those who want to learn different ways of managing a coffee bar and improve their product with a particular attention of the decorative and technical aspects.
COFFEE CAPSULES 100% COMPOSTABLE AND BIODEGRADABLE
NESPRESSO® COMPaTIBLE CAPSULES
We like to combine the quality with the attention for the environment and for this reason we created a line of compostable, biodegradable Nespresso® compatible capsules.
Taste the ESPRESSO INTENSO blend, with a sweet, immersive taste and a slightly sour aftertaste in cup, with a liquorice and cereal taste.
THE MOST ANCIENT ROASTERY IN GENOVA
OURS IS A COFFEE HISTORY, A TRADITION WHICH HAS BEEN HANDED OVER SINCE 1955. WE CAN SERVE BARS, COFFEE BARS, BAKERIES, RESTAURANTS AND HOTELS. IF YOU WISH TO JOIN OUR PROJECT, DO IT RIGHT NOW OR YOU MAY RUN OUT OF COFFEE.
CHOOSE CABOTO FOR YOUR BAR
Are you going to open a Bar or renew your old activity?
Choosing Caboto Caffè means picking a strong partner, reliable and integrated in the history of Genova. CHOOSE THE OTHER WAY OF TASTING GENOVA. Discover the advantages in choosing Caffè Caboto
SET UP YOUR CABOTO COFFEE
Some like it with more Arabica, some with more Robusta, some want it sweeter, while some other more intense…
Would you like a customized coffee blend, able to satisfy even the most demanding tastes?
CREATE YOUR OWN COFFEE BLEND!
Set up your Caboto Coffee and send us your request