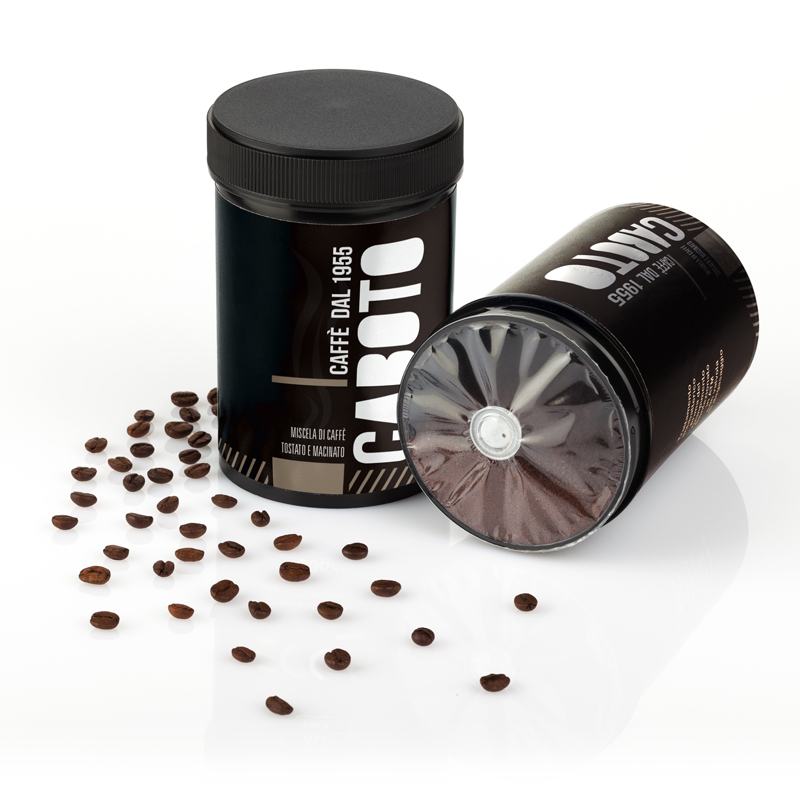 Coffee in jar for moka
THE CERTIFIED AROMA TO BRING HOME
If you wish to drink a quality coffee, not only is important the roasting and transformation phase, but also its preservation.
The most delicate kind of coffee is the ground one, which needs to be preserved in an airtight, not transparent jar, in a fresh, dry place.
As well as the pleasure of the coffee, Caboto Caffè commends to the jar the unique and with no compromise taste of its blends. The coffee in jar for Moka is then the ideal solution for those, who look for the practicality of a blend, which is easy to close, to store in the cupboard and which, at the same time, is able to preserve all the aroma of the coffee just ground.
The jar for Moka Home contains a certified coffee blend for those, who like to stand out; the blend is mostly Arabica selected coffee, with full-bodied, aromatic and sweet taste to the palate, while its aftertaste is permanent and velvety.
With such a low content of caffeine, the ground coffee for Moka is a certified blend, studied to satisfy the needs of the whole family.
The blend is packed in a 250 grams Jar with aroma saving stopper and preserved in a protective atmosphere in order to guarantee its quality across time.
ASK FOR INFORMATION ON: