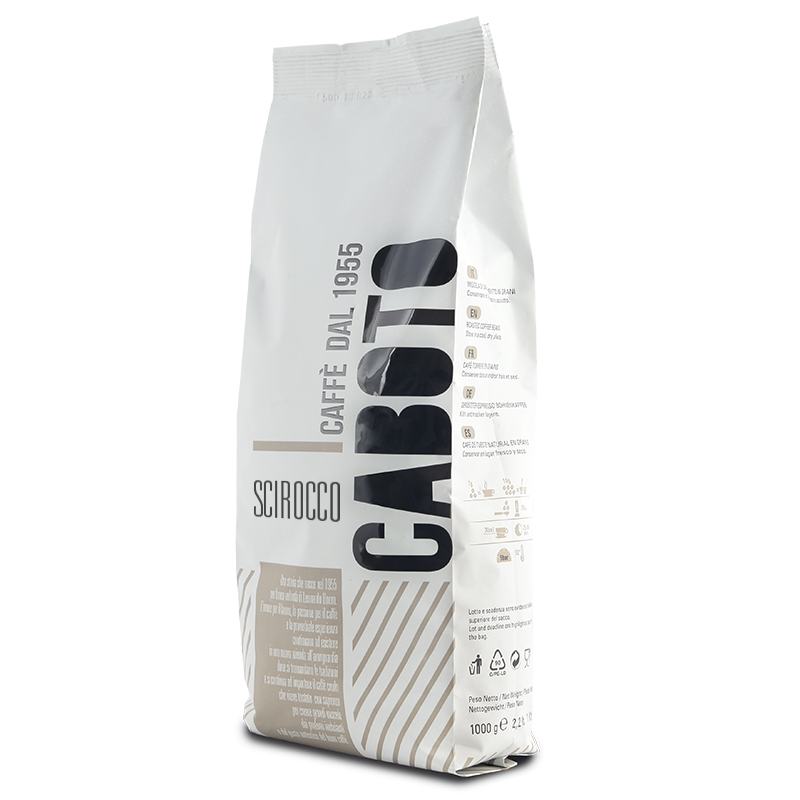 THE STRONG COFFEE
SCIROCCO COFFEE
Scirocco is the warm wind coming from the South. Scirocco is the Caboto coffee blend, for those who wish to end a lunch the right way.
It is a coffee with a strong personality and an important scent.
The taste is extraordinarily strong, with a delightful cocoa aroma, combined with a persistent cream. Such a blend has been studied for the real coffee lovers, who look for energy and vitality all day long in this drink.
It is suitable for bars, bakeries, and high-level coffee bars, which focus on an inimitable coffee aroma.
The strong Coffee Scirocco is available in 1 kg bag of coffee beans for bars
ASK FOR INFORMATION ON: