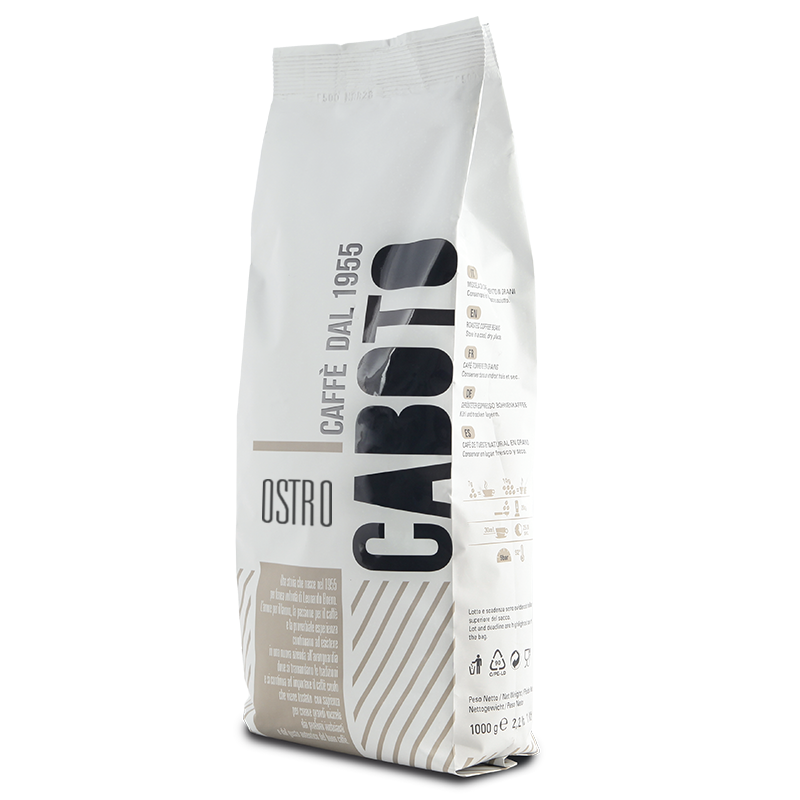 INTENSE AND CREAMY COFFEE
OSTRO COFFEE
Hot, strong Southern wind, just like intense is the Caboto coffee blend named Ostro. A blend with a mouth-filling and creamy taste, extraordinarily persistent. The caffeine content is medium.
Just a few seconds after you have tasted it, an intense liquorice aftertaste turns into a delightful surprise for your palate.
This is coffee for those, who search for a coffee break full of taste.
It is thought for satisfying every need in bars, coffee bars, hotels, and restaurants.
The Ostro Coffee, creamy and intense, is supplied in 1 kg bag of coffee beans for bars
ASK FOR INFORMATION ON: