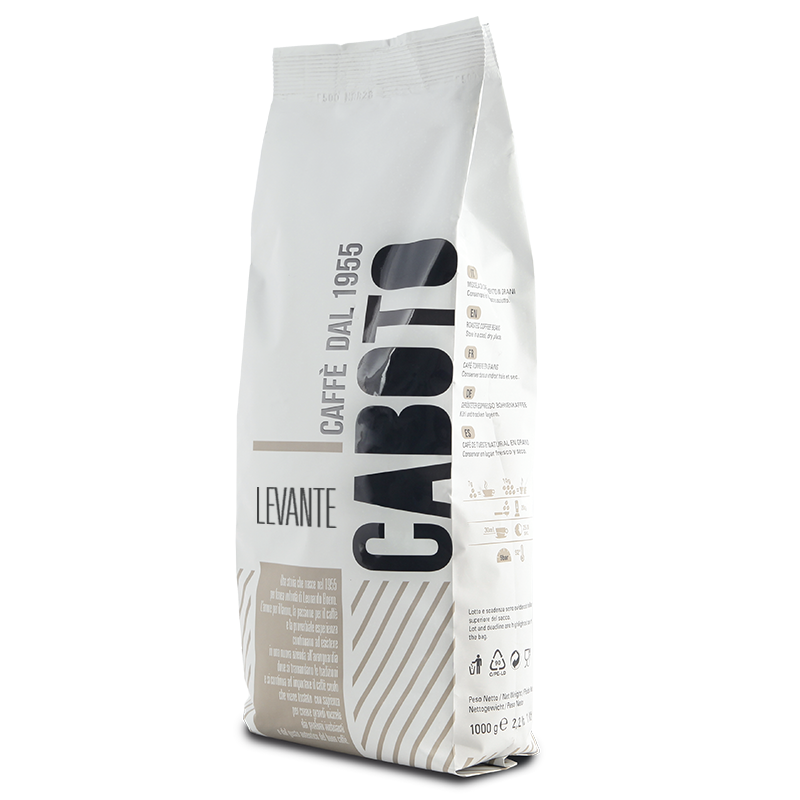 BALANCED COFFEE
LEVANTE COFFEE
Levante is the Caboto blend composed of Arabica Coffee and a few selected Robusta coffees.
It is an intriguing and harmoniously balanced blend, the ideal awakening of every morning, suitable to all mouthfeels, even the most demanding ones. Its character is full-bodied, the taste is chocolaty, while the caffeine content is medium.
It is suitable for bars, bakeries, coffee bars and restaurants, which love to satisfy all their customers' tastes.
The balanced Coffee Levante is available in 1 kg bag of coffee beans for bars.
ASK FOR INFORMATION ON: