CAPPUCCINO COURSE FOR BARMEN
COFFEE BAR AND LATTE ART COURSE
How do you decorate a Cappuccino? Which kind of milk do you have to choose in order to get a perfect foam?
In a world in which appearance has acquired more and more importance, even a nice and well decorated Cappuccino can make the difference. Making a perfect Cappuccino becomes then a real daily challenge, which a Caboto barman can easily pass by attending a Latte Art Course.
With the Cappuccino course you will learn to decorate a Cappuccino in a professional way, by simply following the techniques of Latte Art freehand or with a nib. You will experience a deepening into the techniques of the perfect milk frother and on how important is the choice between Arabica and Robusta.
THE PROGRAMME YOU ARE GOING TO FOLLOW
Features and differences between the various kind of milk.
Correct milk frother.
Latte art

pictures in the cup (heart, leaf, tulip)
Prossime date del corso
martedì 10 marzo 2020 ore 9:00
NOVITÀ domenica 22 marzo 2020 ore 9:00
CAPPUCCINO COURSE DETAILS
DURATION: 8 hours
The Cappuccino Course will take place on a single day and on a monthly basis. We plan many hours of practice in order to be able to make a perfect Cappuccino.
PLACE: Caffè Caboto establishment.
We have a dedicated classroom by our establishment.
ATTENDEES OF THE COURSE: 6 people
The Latte Art Advacned Course is for a limited number, in order to guarantee an appropriate practice.
It will be activated starting from 6 people.
PARTICIPATION FEE
€ 200,00 + VAT
For the owners of Caboto Caffè bars: 100% refund to be discounted on future supplies.
For those who join Caboto Caffè within a year: 50% discount on future orders.
Contact us for learn more.
PARTICIPATION CERTIFICATE: at the end of the course.
Practical and theoretical notions, in accordance with the culture promoted by SCA – Speciality Coffee Association.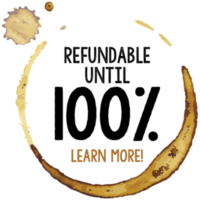 A CABOTO BARMAN CARES ABOUT EDUCATION!
ASK FOR INFORMATION