BASIC COURSE FOR BARMEN
COFFEE BAR AND LATTE ART COURSE
How can you make a good coffee at the bar? How can you get your Espresso the best among the others?
It is not enough to pick a quality coffee; you also need to make it the right way. Beyond every Espresso, there are precise rules and preliminary acquaintances, that a Caboto barman can acquire and improve.
With the Coffee Bar and Latte Art Basic Course you will be able to recognize the various origins of the coffee, you will learn the secrets for the making of the perfect Espresso and become familiar with the rules for the correct usage of the equipment, such as coffee grinder and coffee machine. Besides, you would delve into the techniques of milk frother to make a good cappuccino, with a glance on latte art and decoration techniques. There will also be practical tests.
THE PROGRAMME YOU ARE GOING TO FOLLOW
Botany notes and coffee geography.
Usage and maintenance of equipment (coffee machine and grinder).
What is Espresso

right preparation and tasting (triphase)

Classic Cappuccino

techniques of milk frother and Latte Art notes.
NEXT DATES OF THE COURSE

martedì 17 marzo 2020 ore 9:00
BASIC COURSE DETAILS
DURATION: 8 hours (4 theory + 4 practice)
The Coffee Bar and Latte Art Basic Course will take place on a single day and on a monthly basis.
PLACE: Caffè Caboto establishment.
We have a dedicated classroom by our establishment.
ATTENDEES OF THE COURSE: 6 people
The Coffee Bar and Latte Art Basic Course is for a limited number, in order to guarantee an appropriate practice.
It will be activated starting from 6 people.
PARTICIPATION FEE:
€ 150,00 + vat
For the owners of Caboto Caffè bars: 100% refund to be discounted on future supplies.
For those who join Caboto Caffè within a year: 50% discount on future orders
Contact us to learn more.
PARTICIPATION CERTIFICATE: at the end of the course
Practical and theoretical notions, in accordance with the culture promoted by SCA – Speciality Coffee Association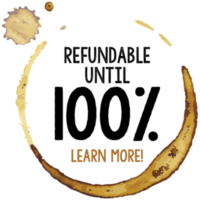 A CABOTO BARMAN CARES ABOUT EDUCATION!
ASK FOR INFORMATION