ADVANCED COURSE COURSE FOR BARMEN
COFFEE BAR AND LATTE ART COURSE
Which coffee blend shall I choose for my Espresso? How can I set up my coffee grinder?
Recognizing a coffee bean and being able to grind it the right way, gives an enormous competitive advantage. These are professional notions, which allow you to make an exceptional coffee just with few and simple steps, but way different to the ones you can drink in other bars.
With the Advanced Coffee Bar Course, you will be able to distinguish the quality and the right roasting of the bean for a coffee of excellence. You will experience a technical  and practical deepening on coffee grounding and you will also learn to manage the barman routine, by means of suggestions, advices and secrets for an effective hygiene of the coffee machine, and to easily keep your working place clean
THE PROGRAMME YOU ARE GOING TO FOLLOW
The coffee supply chain.
Analysis of the bean: recognizing the quality.
The roasting process.
Technical and practical deepening on the grounding process.
Brewing parameters and stages.
Hygiene, cleaning and working place.
I DETTAGLI DEL CORSO AVANZATO
DURATION: 8 hours (4 theory + 4 practice)
The Coffee Bar Advanced Course will take place on a single day and on a monthly basis.
PLACE: Caffè Caboto establishment.
We have a dedicated classroom by our establishment.
ATTENDEES OF THE COURSE: 6 people
The Coffee Bar Advanced Course is for a limited number, in order to guarantee an appropriate practice.
It will be activated starting from 6 people.
PARTICIPATION FEE:
€ 200,00 + VAT
For the owners of Caboto Caffè bars: 100% refund to be discounted on future supplies.
For those who join Caboto Caffè within a year: 50% discount on future orders.
Contact us to learn more.
PARTICIPATION CERTIFICATE: at the end of the course
Practical and theoretical notions, in accordance with the culture promoted by SCA – Speciality Coffee Association.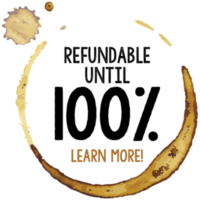 A CABOTO BARMAN CARES ABOUT EDUCATION!
ASK FOR INFORMATION